PROTEIN PLUS LLC TO EXHIBIT AT
THE ARNOLD FITNESS EXPO MARCH 2-4 2018
Attendees can sample flavors, purchase products with a special Expo discount, and meet
IFBB Professional Bodybuilder and Classic Physique Competitor, Ko Chandetka at booth #1154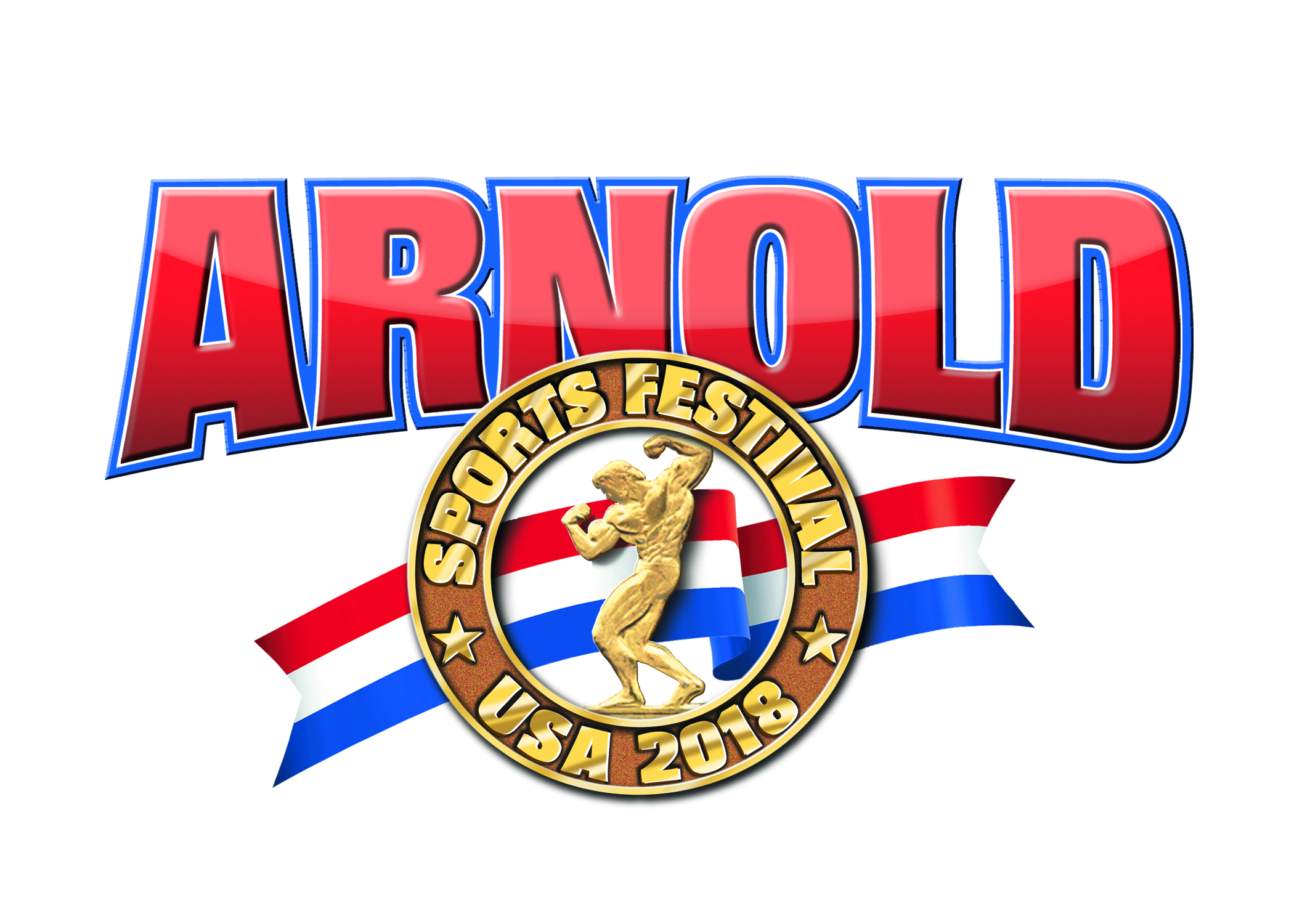 COLUMBUS, Ohio – February 5, 2018 – Protein Plus, LLC, a leading producer of peanut and peanut-based products for the food, health and fitness, and confectionary industries, is pleased to announce that it will exhibit at the Arnold Fitness EXPO held during the Arnold Sports Festival, March 1-4, 2018 in Columbus Ohio. Arnold Fitness EXPO attendees are encouraged to visit booth #1154 to sample flavors, purchase products with a special Expo discount, and meet Protein Plus sponsored athlete and IFBB Professional Bodybuilder, Ko Chandetka. Ko will also compete in the inaugural Arnold Classic Physique competition.
"We very are excited to showcase our products at the Arnold Fitness EXPO. For many years our roasted and defatted peanut flour has been a popular ingredient providing great taste and a nutritional boost to prepared foods and baked goods. However, within the last few years we've seen an increase in demand from the health and fitness industries," said Allen Conger Jr., President of Protein Plus, LLC. "We recently introduced Protein Energy Power, which is a peanut-based powdered protein drink for health-conscious individuals and fitness enthusiasts that want a delicious, plant-based protein without the sugar, cholesterol and artificial ingredients found in many other protein powders. We encourage attendees to stop by our booth to try free samples and meet IFBB Professional Bodybuilder and Classic Physique competitor, Ko Chandetka."
Protein Energy Power can be mixed in eight ounces of water or milk for a great tasting snack or meal replacement. It contains 17 grams of peanut protein per serving, is high in fiber, low in sodium, and cholesterol free. It also contains 25 essential vitamins and minerals, omega 3, and a probiotic blend to aid with digestion. It is genetically modified organism (GMO) free and contains no artificial colors, no artificial flavors, and no artificial sweeteners. Protein Energy Power comes in four flavors including original, chocolate, honey and banana, and is currently available in 1.81/1.85 pound containers offering 20 servings, or 1.44/1.48 ounce single serve packets.
Protein Plus Peanut Flour is available in 16 ounce and 32 ounces packages, while food and confectionary providers can purchase 12 percent and 28 percent fat, light and dark roast flour offered in 25 lb. vacuum packed boxes, 50 lb. paper bags and 1,600 lb. super sacks.
Harold Conger, Vice President of Sales for Protein Plus added, "It's no longer just bodybuilders scooping peanut butter into their protein shakes to improve the taste. Everyday more and more health-conscious individuals are recognizing peanuts as a great tasting plant-based protein that has many different nutritional applications like meal replacement, part of a weight loss program or breakfast drink to start the day. We have customers from professional athletes, chefs, nutritionists, personal trainers, health and fitness enthusiasts, diabetics, and people with serious illnesses to those that simply want to lose weight, and cook and eat healthier."
"Nutrition is very important to me, not only as a professional athlete, but also as a father of two young children," said Ko Chandetka. "I'm very excited to be working with Protein Plus to promote their unique line of products and use them in my contest prep. Peanuts are the most nutrient dense nut and are naturally cholesterol and gluten free. They are also an excellent source of protein, fiber and contain many other beneficial nutrients. Regardless of your level of fitness or lifestyle, Protein Plus' Protein Energy Power and Peanut Flour are great options for those that want to supplement their diets in a healthy way without compromising taste. I look forward to competing at the inaugural Arnold Classic Physique competition and meeting fans at the Arnold Fitness EXPO!"
Both Protein Energy Power and Protein Plus Peanut Flour are available online at Amazon.com. Protein Energy Power can also be purchased through the company website, www.proteinplusflour.com and select retailers including Publix stores. Be sure to follow Protein Plus on Facebook® at www.Facebook.com/proteinplusllc, or Twitter at www.twitter.com/proteinplusllc and Instagram @proteinplusllc for product information and giveaways. You can also follow Ko Chandetka on Facebook at www.facebook.com/ko.chandetka and Instagram at @kochandetka.
More information on the Arnold Sports Festival and Arnold Fitness EXPO can be found at http://www.arnoldsportsfestival.com/the-arnold/fitnessexpo.
About Protein Plus, LLC
Headquartered in Fitzgerald, Georgia, Protein Plus, LLC is located in the heart of peanut country and owned by the Conger family, which has been in the peanut business for over 40 years. Having long espoused the benefits of peanuts as a nutritional food source, the Congers founded Protein Plus in 2008 after selling their company American Blanching, which is a leader in the production of peanut butter for many national brands.
Today Protein Plus is a producer of top quality powdered peanut butter, defatted peanut flour, premium roasted aromatic peanut oil, and Protein Energy Power® a great tasting, all natural peanut protein powder drink. Its powdered peanut butter is used as the core ingredient of several leading powdered peanut butter brands.
More information about Protein Plus can be found at www.proteinplusflour.com or by calling (229)423-5528.
About Ko Chandetka
Born in Mukdahan Thailand in 1971, Phoothaphone "Ko" Chandetka lived in Savannakhet Laos before migrating to the U.S. with his family in 1975. After initially residing in Lima, Ohio for a year, Ko's family moved to Elgin, Ill., a western suburb of Chicago. Because of the new language and culture, Ko got involved in sports. At the age of 12, he fell in love with bodybuilding while watching the Pro World Bodybuilding Championships. At the age of 19 Ko competed and won the 1991 NPC Teen Continental USA. The following is a list of other accomplishments from his twenty-five-year bodybuilding career.
1991 NPC Illinois Cup Men's 1st Place
1993 NPC Illinois State Men's 1st Place

1995 NPC Powerhouse Classic Men's Overall

1996 NPC USA Men's Lightweight 3rd Place; MetRx USA Best Poser

1997 NPC Northern States Men's Overall

1998 NPC Tournament of Champions Men's Middleweight 1st Place

2000 NPC Orange County Men's Overall

2001 NPC USA 3rd Place Middleweight

2003 NPC Illinois State Men's Overall

2011 IFBB North Americans 1st Place Welterweight
2013 NPC Masters Nationals 1st Place Middleweight
2014 NPC Masters Nationals 1st Place Middleweight and Overall; Earned IFBB Pro Card
2016 Dexter Jackson Memphis Pro 2nd Place
2016 Chicago Pro, Classic Physique, 2nd Place
2016 Tampa Pro, Classic Physique, 5th Place
2016 Mr. Olympia, Classic Physique, 7th Place
Protein Energy Powers is a registered trademark of Protein Plus, LLC. All other trademarks or registered trademarks are properties of their respective companies.
# # #
Media Contact for Protein Plus, LLC and Ko Chandetka:
David Gutierrez, Dresner Corporate Services, (312)780-7204,
For Sales Inquiries:
Harold Conger, Vice President of Sales, Protein Plus, LLC, (904)679-5545,